We love tiger nut milk, and we are on a mission to share our love for this amazing drink with the world!
Its a traditional drink in Spain where it is called Horchata de Chufa.  For centuries it has been known to have all kinds of health benefits, it contains vitamin C and E and is rich in phosphorus, calcium, magnesium, and iron. Tiger nut milk is great for cardiovascular function and gut health- it can help heal inflammation and contains fibre and resistant starch which is known to help with balancing blood sugar.
There is evidence that tiger nut milk is a potent aphrodisiac and fertility boosting drink (try it and see for yourself!)  , and everyone can drink it, as it's free from lactose, casein, and gluten and contains almost no sodium. It is a perfect dairy free alternative, great for vegans and kinder to cows and better for the planet.
Our ready made milk is truly the  purest tiger nut milk ever, no rice, oats or fillers – and because we make it with 15% tiger nut there is no need for any sweeteners or nasty additives. It is the closest to home made you can get.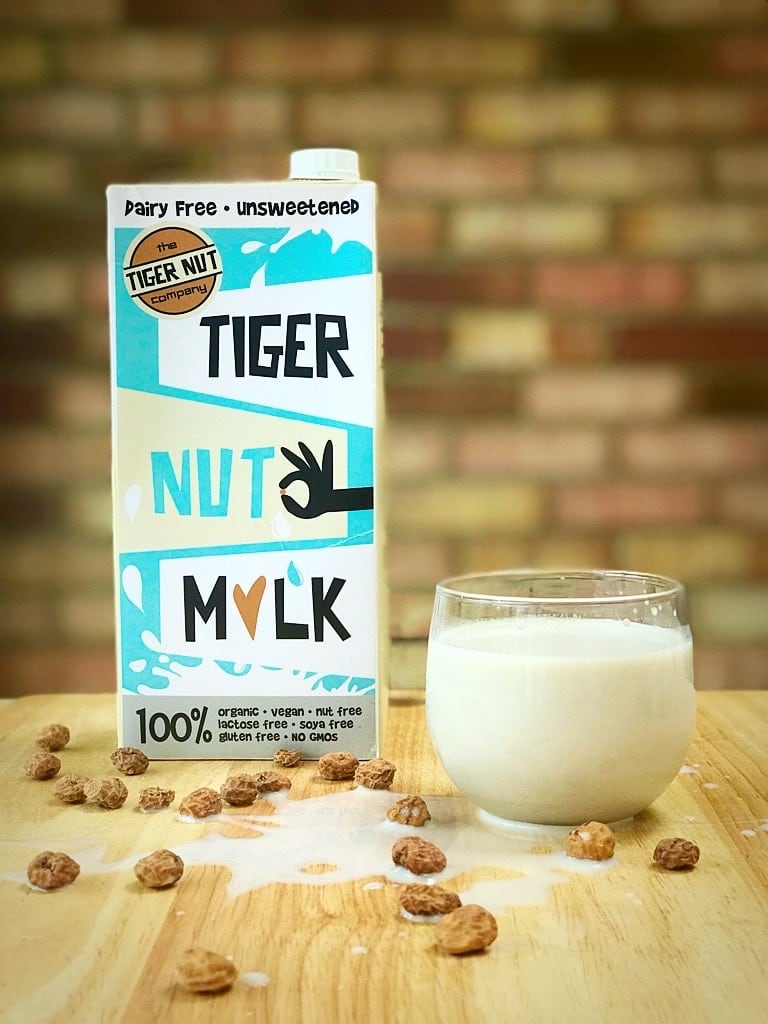 And if you haven't tried making your own tiger nut milk at home, why not have a go, watch here to see how easy it is.  Fresh tiger nut milk will always contain more vitamins and minerals than ready made (think of squeezing an orange) – and you have the added benefit of having lots of lovely left over pulp. You can use the pulp for making muesli, granola and even cake. My favourite way is to use it to make raw energy balls – see here.
A good strong nut milk bag makes life so much easier when making horchata. Our bag is designed and tested extensively by us it will help you make the most perfect, silkiest homemade nut milk .It is made from ethically sourced organic cotton, and because we are working to reduce plastic  we pack it in a recycled paper bag too – you can find it here. Or you will find it in our bumper tiger nut milk making kit along with a huge 1kg bag of our Tiger Nuts original here .   
When storing your fresh tiger nut milk you will notice a thick residue or sediment. Don't panic! This is normal and its full of good stuff for your gut. Simply stir or shake the container so it mixes back in before drinking. Tiger nut milk will keep for 2- 3 days in a fridge, if you haven't drunk it all before then.
There are so many reasons to drink tiger nut milk, but mostly though we drink it because we love the taste. Whether you prefer fresh or ready made, in a smoothie, over cereal or just on its own in a glass  – just get drinking and start to feel the benefits for yourself.