Our Tiger Nuts are an amazing little superfood, with many health benefits as seen on Channel 4's Superfoods!

Tiger Nuts make it easy to eat healthy, eat happy
and smile from the inside :)
Spreading the  #tigernutlove
S0 – What on earth is a tiger nut? 
Well its not actually a nut, it's a small root vegetable, grown in a field and harvested in pretty much the same way as a potato. Known in Spain as the 'Chufa, it's a super little tuber, nutrient dense and packed with super food qualities.
Our Tiger Nuts come from Africa and Spain – in fact we have the widest range and are the ONLY company in the UK who sell Tiger Nuts grown in Spain.
Our Tiger Nuts are 100% Nut Free, Gluten Free, Grain Free, Dairy Free, Lactose Free, Vegan, Raw, Organic, Sugar Free and Non-GMO.
and
Our Tiger Nuts are Allergy friendly, Diabetes friendly, Gut Health friendly,  AIP friendly, Raw Diet, Clean Diet and Paleo
and
Our Tiger Nuts taste delicious and are REALLY good for you! 
Tiger nuts are high in Vitamin E and Omega 9, and contain no inflammatory Omega 6, making them a perfect anti-inflammatory food for rebalancing your diet, and feeding your skin.
They are a natural pre-biotic, high in fibre, and high in resistant starch which makes them a perfect food for gut health, weight control and good digestion.
First recognised as an important food some 4000 years ago, it is now known that the tiger nut formed part of THE original paleo diet of our ancestors.
A really versatile little super food!
Not just great for snacking, tiger nuts can be used in lots of different ways. You can;
*eat them straight from the bag
*make a nutritious dairy and nut free 'nut' milk
*add to smoothies and juices
*use in baking
*use in raw food recipes
*use in breakfast cereals
*use on salads
*use in sweet and savoury recipes
*and much more!
Eat clean…live happy… smile from the inside! 
Our mission is simple….'We want to share this amazing little super food with everyone'
Here's what people are saying about us and our Tiger Nuts
I take great delight in discovering new foods and food combinations. The best of these discoveries are foods that I enjoy and also see as deserving of inclusion in my regular diet. Quinoa was 10 years ago, Kale 5 years. Both were trumped in 2015 – the year of Tiger Nuts. I adore their texture, their crunch, their chewiness, the caramel-nutty-raisin flavour, their versatility in the form of the raw nut, horchata and flour. Then the nutrition, lots of fibre, lots of resistant starch, monounsaturated fat, and nutrient dense with meaningful amounts of calcium, magnesium and potassium among others.

My strongly preferred source is The Tiger Nut Company. They offer a diverse range (of Tiger Nuts, sure!), reliable quality, good prices, simple effective shipping and packaging. Having had the pleasure of meeting the founders I also admire their passion for the Tiger Nuts. It is great to buy from people who are passionate about their own products. Bravo!
"The Tiger Nut Company have been an absolute pleasure to work with. Ani is an absolute dream, the product is of the highest quality, meticulously packed by hand and they are always happy to create bespoke items for us and really go above and beyond.

A personal touch from start to finish and we are always looking for ways we can continue our fabulous working relationship with them! Happy Birthday The TigerNut Company!
Tiger Nuts have been really popular here at Wild Thyme and we have found that The Tiger Nut Company has provided us with the best quality tiger nuts and tiger nut flour. As well as this, they have provided information, samples and recipes for us and our customers to try. Ani and Chris are a pleasure to deal with and offer a first rate service and product.
"Lovely organic product, I have bought the whole tiger nuts and the flour. The nuts are great for a quick snack, slightly sweet and super tasty! I also love making pancakes with the flour, my dad is a big fan so I make sure and make extra for him"

Thank you The Tiger Nut Company, for your great customer service.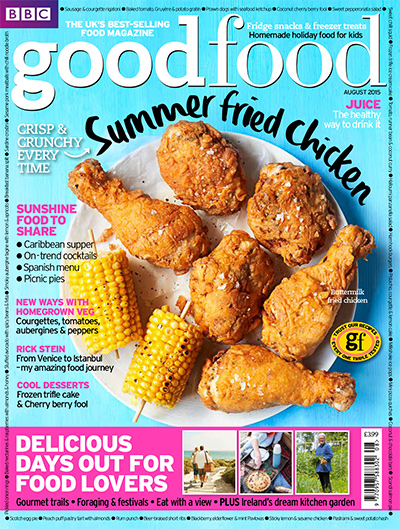 'These unusual little 'nuts' are actually a small root vegetable.
They are naturally very sweet and high in calcium, magnesium, iron and potassium.
The texture is like a soft almond-try them mixed into muesli'
"Very surprised at this product, I was unsure at first as I had no idea how best to eat tiger nuts but the website is great, very informative, the photos are fabulous and all the recipe ideas are inspirational.

Delivery has always been prompt and I like the fact that the items are not over-packaged. Making 'horchata' is very simple and I especially enjoy it with extra cinnamon. I like the chewiness of the unpeeled tiger nuts but my favourite are the cocoa dusted ones. I would recommend trying them".
Milk & Acne: the best dairy free alternatives for acne: …tiger nuts are one of the best options for keeping inflammation down and your omega-6 levels in check as they contain a balanced ratio of omega-3:omega-6.

Tiger nuts are delicious… and are filled with prebiotic fibers that help promote healthy digestion. Filled with healthy fats, these little nuts will give you a nice burst of energy so you can tackle whatever the day has in store for you.
I got home and couldn't resist my little bag of Tiger Nuts…
I had planned to keep them until tomorrow but I'm munching away as I type! Yum!!
'I'm very impressed with the high standard of customer service from the Tiger Nut Company. When I contacted them by email to find out about delivery to Ireland, Chris emailed me back promptly with a solution to my query.

A fantastic response considering it was a Sunday evening. I'll definitely be ordering again.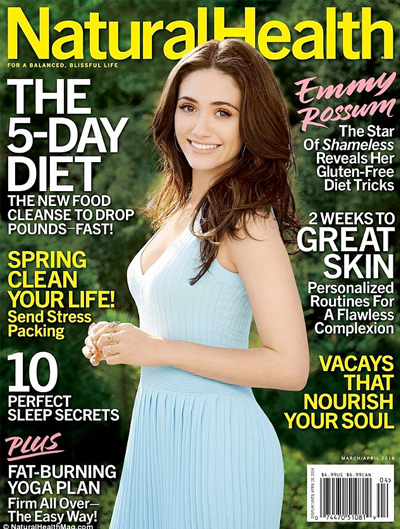 'Tiger Nuts- tiny root vegetables overflowing with goodness'

heroes
We are so happy to  support Trekstock as our chosen charity of the year.We think it is really important to give a little where we can and to support causes that are close to our […]
heroes
We are so excited to have teamed up with the lovely people at The Food Market.  At The Food Market you will discover amazing natural and organic food,  hand picked from independent food producers.  They are […]
The Tiger Nut Company was born after our research into the nutritional values and benefits of this amazing little superfood.We care about our products, the environment and the planet. We care about health, healthy eating and we care about our customers.
Our mission is simple…to share this fantastic little superfood with everyone!
The Tigernut Company Limited
Brentwood
Essex
CM14 4XS
Phone: 07787 503747
Email: info@thetigernutcompany.co.uk